Allsorts Dog Behaviour & Training Services was founded in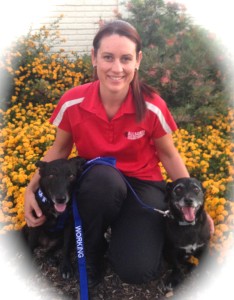 2003 by Debbie Coleman, a dog trainer and behaviourlist who loves dogs and has committed her life to helping people understand their dogs better to make life more enjoyable for both parties. Working hard for over 10 years Allsorts has supplied successful classes, home personal trainings and opened a successful Doggie Daycare business in Queensland, from 2009 to 2013.
Debbie relocated her home dog training business to Mandurah, Western Australia, in 2014 and is servicing the surrounding areas of Falcon, Wannerup, Dawsville, Erskine, Dudley Park, Barragup, South Yanderup, Pinjarra, Dwellingup, Nambeelup, Meadow Springs, Parklands, Lakelands, Singleton, Goldern Bay, Secret Harbour, Port Kennedy, Baldivis, and Rockingham.
Debbie caters for:
Allsorts of dogs, breeds and ages without discrimination
Allsorts of obedience and general manners
Allsorts of behavioural problems, large and small
Allsorts of options to suit your lifestyles and needs
Allsorts of humane training solutions and methods
Recommendations from the veterinary and foster/refuge animal industry: