What is Hoopers?
Hoopers is a fun, low impact, free flowing sport. If you or your dog find that high impact activities are not for you then try Hoopers. The equipment is low impact, with smooth lines allowing easy course runs. Equipment is low cost and easy to set up. The main obstacles in this sport are the ground level hoops in-which the dogs run under barrels, which they go around and large straight tunnels to run through.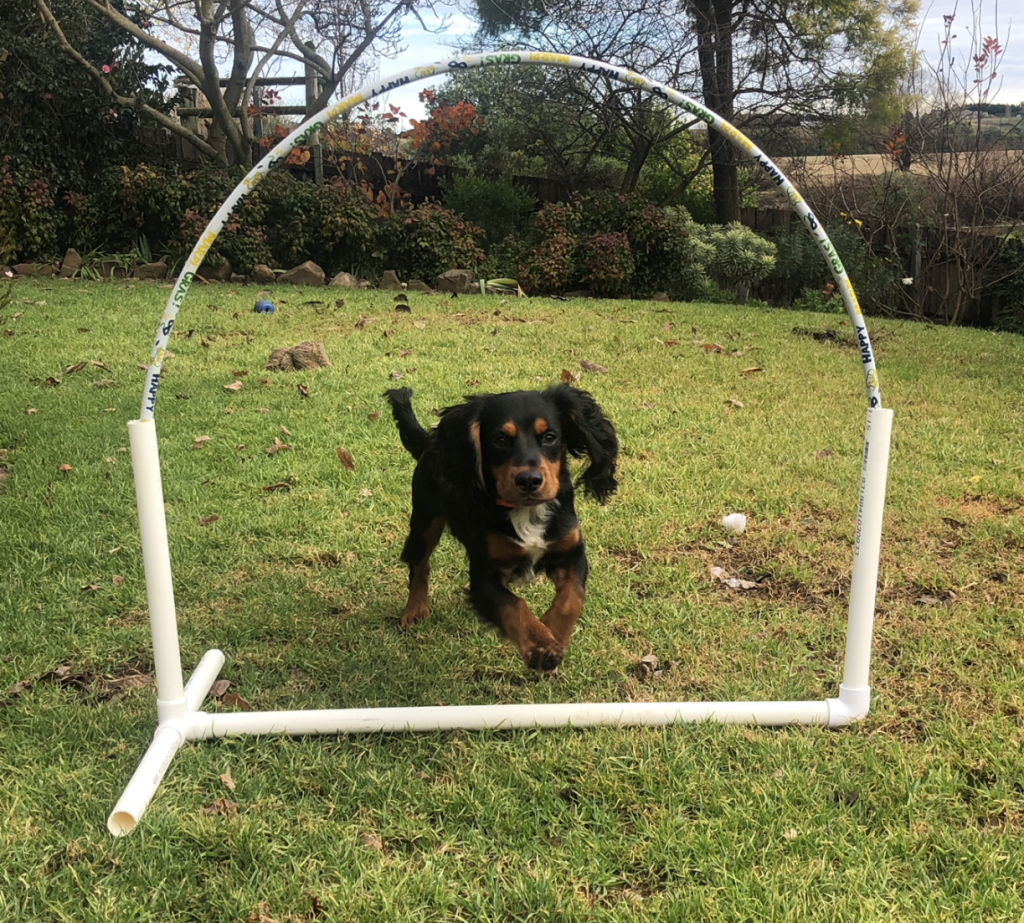 Who can do it?
Dogs of all ages and sizes can do Hoopers, as it is easy on the handlers too! Tunnels are straight, hoops are tall and roomy and doesn't have difficult weaves or contact equipment like agility does. In addition, you and your dog don't have to be lightening fast to enjoy this sport.
Your dog will learn to run underneath sequenced hoops, around barrels, through tunnels. This course will begin with foundations for each piece of equipment at Starters level, it is straightforward and encourages the dog to follow the line of the course and keep moving forward.
Prerequisites?
Nothing formal required but as this is in group classes no reactive dogs.
Details
6 Lesson Beginners Course
1 hour lessons, limited to 6 students
Cost $300
Venue:
Calabash Kennels and Cattery: Training Centre
27 Calabash Road, Arcadia NSW 2159.
Schedule and Registration